Kansas City Missouri Greenhouse
If you live in or near Kansas City MO and are looking for looking for Greenhouse online, then you probably searched for something like "Kansas City MO Greenhouse" or "Greenhouse services near Kansas City MO." So now that you've found our website and several other Greenhouse companies, how do you know which one offers the best Greenhouse services in the Kansas City MO area?
Need Kansas City MO Greenhouse Experts? Then you are in the right place!
But isn't everyone going to claim they are Kansas City MO Greenhouse experts? Of course! And that's why we invite you to review our Kansas City MO Greenhouse results. That's also why we are happy to provide reviews for business in and near Kansas City MO.
Family Tree Nursery
Nurseries & Gardening
+19136426503
8424 Farley St, Overland Park, KS 66212
Family Tree Nursery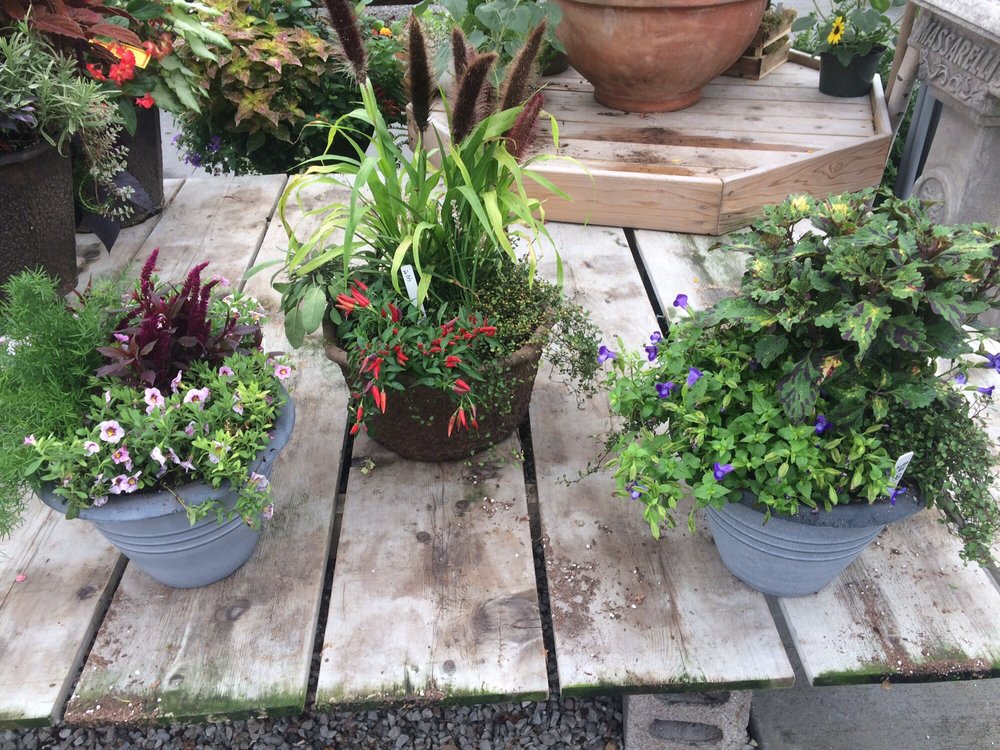 Nurseries & Gardening
+18167810001
830 W Liberty Dr, Liberty, MO 64068
Sunshine Flowers
Nurseries & Gardening, Christmas Trees
+19133845034
4509 Rainbow Blvd, Kansas City, KS 66103
Searches for Greenhouse for Kansas City MO may include:
Greenhouse services Kansas City MO
Local Greenhouse Kansas City MO
Best Greenhouse Kansas City MO
Greenhouse company Kansas City MO
A greenhouse (also called a glasshouse, or, if with sufficient heating, a hothouse) is a structure with walls and roof made chiefly of transparent material, such as glass, in which plants requiring regulated climatic conditions are grown. These structures range in size from small sheds to industrial-sized buildings. A miniature greenhouse is known as a cold frame. The interior of a greenhouse exposed to sunlight becomes significantly warmer than the external temperature, protecting its contents in cold weather.
Many commercial glass greenhouses or hothouses are high tech production facilities for vegetables, flowers or fruits. The glass greenhouses are filled with equipment including screening installations, heating, cooling, lighting, and may be controlled by a computer to optimize conditions for plant growth. Different techniques are then used to evaluate optimality-degrees and comfort ratio of greenhouseate (i.e., air temperature, relative humidity and vapor pressure deficit) in order to reduce production risk prior to cultivation of a specific crop.
The idea of growing plants in environmentally controlled areas has existed since Roman times. The Roman emperor Tiberius ate a cucumber-like vegetable daily. The Roman gardeners used artificial methods (similar to the greenhouse system) of growing to have it available for his table every day of the year. Cucumbers were planted in wheeled carts which were put in the sun daily, then taken inside to keep them warm at night. The cucumbers were stored under frames or in cucumber houses glazed with either oiled cloth known as specularia or with sheets of selenite (a.k.a. lapis specularis), according to the description by Pliny the Elder.
The first description of a heated greenhouse is from the Sanga Yorok, a treatise on husbandry compiled by a royal physician of the Joseon dynasty of Korea during the 1450s, in its chapter on cultivating vegetables during winter. The treatise contains detailed instructions on constructing a greenhouse that is capable of cultivating vegetables, forcing flowers, and ripening fruit within an artificially heated environment, by utilizing ondol, the traditional Korean underfloor heating system, to maintain heat and humidity; cob walls to insulate heat; and semi-transparent oiled hanji windows to permit light penetration for plant growth and provide protection from the outside environment. The Annals of the Joseon Dynasty confirm that greenhouse-like structures incorporating ondol were constructed to provide heat for mandarin orange trees during the winter of 1438.
The concept of greenhouses also appeared in the Netherlands and then England in the 17th century, along with the plants. Some of these early attempts required enormous amounts of work to close up at night or to winterize. There were serious problems with providing adequate and balanced heat in these early greenhouses. The first 'stove' (heated) greenhouse in the UK was completed at Chelsea Physic Garden by 1681. Today, the Netherlands has many of the largest greenhouses in the world, some of them so vast that they are able to produce millions of vegetables every year.
Experimentation with the design of greenhouses continued during the 17th century in Europe, as technology produced better glass and construction techniques improved. The greenhouse at the Palace of Versailles was an example of their size and elaborateness; it was more than 150 metres (490 ft) long, 13 metres (43 ft) wide, and 14 metres (46 ft) high.
The French botanist Charles Lucien Bonaparte is often credited with building the first practical modern greenhouse in Leiden, Holland, during the 1800s to grow medicinal tropical plants.
Originally only on the estates of the rich, the growth of the science of botany caused greenhouses to spread to the universities. The French called their first greenhouses orangeries, since they were used to protect orange trees from freezing. As pineapples became popular, pineries, or pineapple pits, were built.
The golden era of the greenhouse was in England during the Victorian era, where the largest glasshouses yet conceived were constructed, as the wealthy upper class and aspiring botanists competed to build the most elaborate buildings. A good example of this trend is the pioneering Kew Gardens. Joseph Paxton, who had experimented with glass and iron in the creation of large greenhouses as the head gardener at Chatsworth, in Derbyshire, working for the Duke of Devonshire, designed and built The Crystal Palace in London, (although the latter was constructed for both horticultural and non-horticultural exhibition).
Other large greenhouses built in the 19th century included the New York Crystal Palace, Munich's Glaspalast and the Royal Greenhouses of Laeken (1874–1895) for King Leopold II of Belgium.
In Japan, the first greenhouse was built in 1880 by Samuel Cocking, a British merchant who exported herbs.
In the 20th century, the geodesic dome was added to the many types of greenhouses. Notable examples are the Eden Project, in Cornwall, The Rodale Institute in Pennsylvania, the Climatron at the Missouri Botanical Garden in St. Louis, Missouri, and Toyota Motor Manufacturing Kentucky.
Greenhouse structures adapted in the 1960s when wider sheets of polyethylene (polythene) film became widely available. Hoop houses were made by several companies and were also frequently made by the growers themselves. Constructed of aluminum extrusions, special galvanized steel tubing, or even just lengths of steel or PVC water pipe, construction costs were greatly reduced. This resulted in many more greenhouses being constructed on smaller farms and garden centers. Polyethylene film durability increased greatly when more effective UV-inhibitors were developed and added in the 1970s; these extended the usable life of the film from one or two years up to 3 and eventually 4 or more years.
Gutter-connected greenhouses became more prevalent in the 1980s and 1990s. These greenhouses have two or more bays connected by a common wall, or row of support posts. Heating inputs were reduced as the ratio of floor area to exterior wall area was increased substantially. Gutter-connected greenhouses are now commonly used both in production and in situations where plants are grown and sold to the public as well. Gutter-connected greenhouses are commonly covered with structured polycarbonate materials, or a double layer of polyethylene film with air blown between to provide increased heating efficiencies.
The Kansas City metropolitan area is a bi-state 14-county metropolitan area straddling the border between the U.S. states of Missouri and Kansas, anchored by Jackson County, Missouri, and Johnson County, Kansas. Its most-populous municipality is Kansas City, Missouri (KCMO). With a population of 2,487,053 (2018 estimate), it ranks as the second-largest metropolitan area in Missouri (after Greater St. Louis) and the largest metropolitan area in Kansas. Alongside KCMO, the area includes a number of other cities and suburbs, the largest being Overland Park, Kansas; Kansas City, Kansas; Olathe, Kansas; and Independence, Missouri; each over 100,000 in population. The Mid-America Regional Council (MARC) serves as the Council of Governments and the Metropolitan Planning Organization for the area.